WATCH NOW!
Choose your favorite format...
Non-US users, the best format at this time is VHX.
Raise Up made me feel the same feeling Pumping Iron did -- it might be the next coming, but it could potentially be more powerful.
- Marc Missioreck, VP of Sales and Sponsorships, TheFitExpo
Calisthenics, a natural movement exercise system, utilized by warriors, healers and athletes since times immemorial ­experienced unprecedented rejuvenation during the dawn of the new millennium. Exploding from NYC parks with Hip Hop sensibilities, yet based on classical strength training protocols of reps and sets these new urban bar masters effortlessly changed the collective consciousness of the world.
Fueled by the rise of social media, extreme calisthenics or "street workout" spread rapidly across the globe. It took hold wherever the disenfranchised devoured all aspects of American youth culture especially in Eastern Europe where the focus on body-weight and movement visually echoed Soviet style military exercises. Leagues were formed. Styles evolved. And a distinct divide developed between the old school originators of the movement and the new school practitioners of the sport.
Raise Up:­ The World is Our Gym keenly documents the transformation of this vibrant subculture from its NYC beginnings to international competitions. Along the way we learn, no matter which way the branches of the tree grows, it's strength remains rooted in social awareness, community building and youth empowerment.
PRODUCER/EDITOR
David Iversen is a video and film producer, director and editor based in Raleigh, NC. In 1997 he wrote, directed and edited the noir-styled narrative film, "Chesterfield". Since 2000 he has focused mainly on documentaries including the award-winning "Live and Let Go: An American Death" in 2003 and "1000 Brothers & Sisters" in 2007.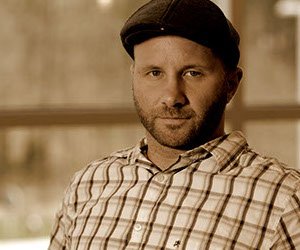 PRODUCER/DIRECTOR
Rain Bennett is an independent international documentary filmmaker who creates projects focused on cultural or social issues, food, music, art and health. Operating under his brand, Flying Flounder Productions, he writes, directs, and produces strong stories that touch the heart.
PRODUCER/MUSIC SUPERVISOR
Fred Beasley, AKA Dr. Goodbody is the founder of Athletic Alchemy, where he specializes in optimal performance for young athletes.. Educating athletes, dancers, trainers, coaches and students of various calibers, Dr. G has quietly created an innovative approach to health and wellness, strength conditioning, and overall fitness that has received critical acclaim internationally.
DROP US A LINE
Copyright 2016 Flying Flounder Productions
Web Design by David Iversen and Rain Bennett